Welcome!
Unleash the Power of Promotional Product Marketing

Creating a brand, promoting a brand and capitalizing on a brand name are actions that require forethought and expertise and should not be taken lightly. Allow our 35 years of marketing experience at BranDemand to help guide you. We understand that there are times when you just need to save money on a leave-behind item or a thank you gift and in that case give us a call and ask for details on our New Customer sale price. After all, why not save money where you can. For veteran promotional product buyers we will strive to show you how our exceptional customer service and concern for quality and image can help promote your brand and build your business. Call BranDemand today and let us exceed your expectations.
Featured Item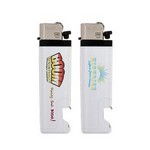 Standard Bottle Opener Lighter w/4 Color...
Industry's BEST QUALITY. Thickened lighter wall for improved safety. Rounded edge. Built in bottle opener. Gloss plastic finish. Standard flame lighter. CPSC Approved. Child resistant mechanism. Vivid...
$1.05 - $1.25